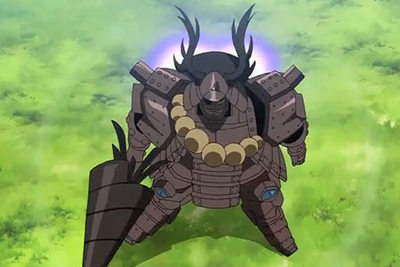 Honda Tadakatsu
(本多 忠勝) is the extremely loyal retainer of
Tokugawa Ieyasu
. and is one of the greatest generals under Tokugawa Ieyasu.
Appearance
Edit
Honda Tadakatsu is a huge metal robot. He holds a huge drill-spear. Almost as big as himself.
Personality
Edit
Hounda Tadakatsu is very loyal to Ieyasu Tokugawa. He also cannot talk.
Hounda Tadakatsu looks a lot like a Mobile Suit from the anime Gundam.